Banking
Reimagine the possibilities

when you bring Authentic Vision's unique Holographic Fingerprint™ technology and smartphone authentication app to your banking products.
Challenges
Secure Mobile On-Boarding
Card Loss/Theft
PIN/Password Reset
SEPA Transaction Approvals
Transaction Aborts
Social Engineering
Risk of Human Factor
Authentic Vision Benefits
Highly secure, unique Holographic Fingerprint™ tag
Fully audited solution
GDPR compliant
Authentic Vision's integrated tag can be utilized to securely onboard a mobile device, or as an independent possession factor
The tag is authenticated on any smartphone with a simple scan using the mobile banking app
Fully integrated into existing infrastructure (Card+App+Server)
The authentication scan will immediately turn the customer's smartphone into an additional secure possession factor
A private key is stored on the phone after registration/during onboarding and will be used to prove possession for future transactions
Actual physical proof of ID to reduce phishing attempts
A scan of the unique Holographic Fingerprint™ tag may be triggered to provide additional security whenever needed
Consumer communication, engagement and up/cross-selling opportunities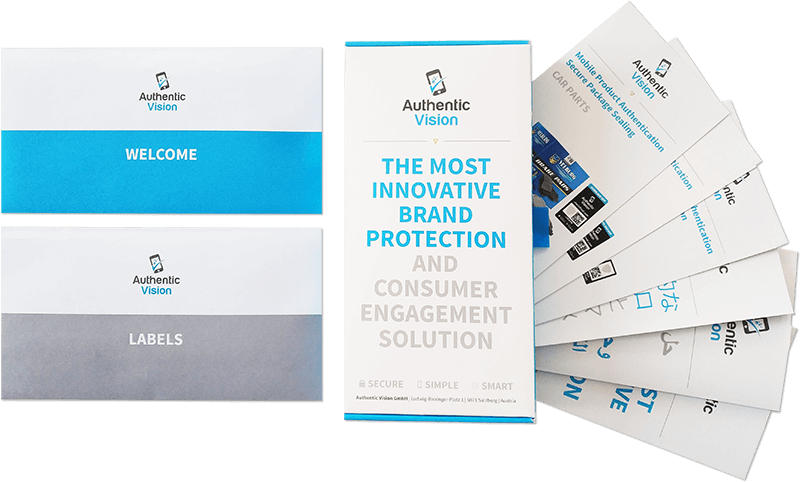 We are always ready to help with securing your products and brand value. If you're ready, we would love to hear your story.
You can get the conversation started by using our contact form, or send us an e-mail at: