Brand Protection & Anti-Counterfeiting Solutions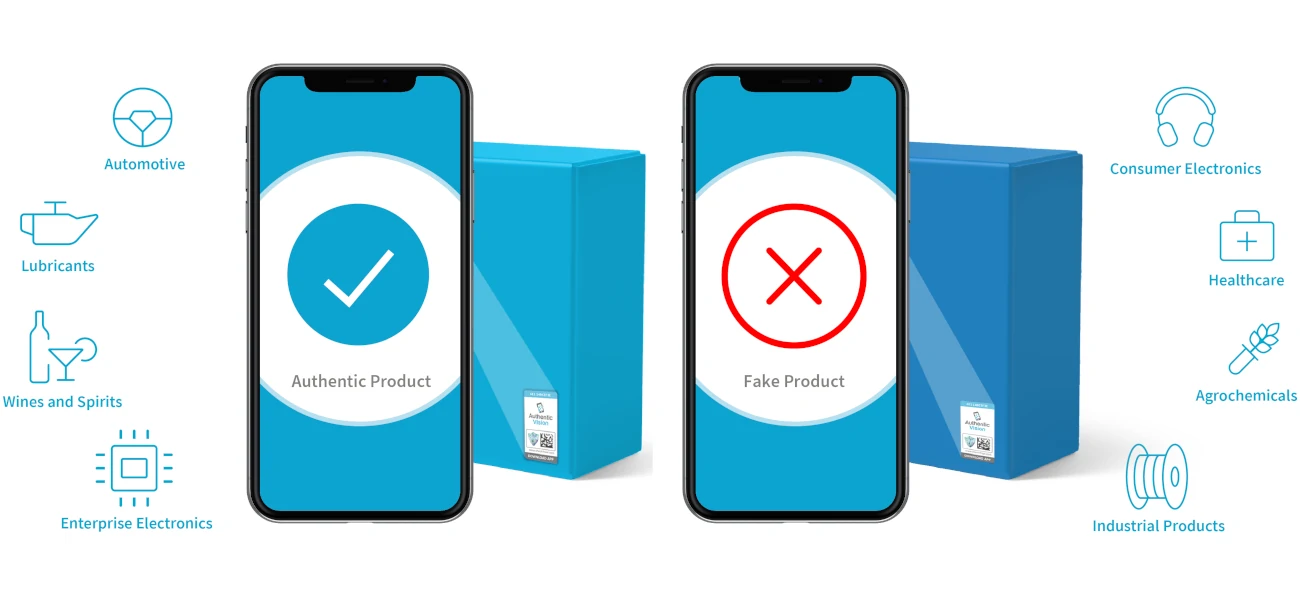 Authentic Vision provides anti-counterfeiting authentication technology solutions designed to protect your investment in product innovation, brand value and reputation. At the same time our solutions can create new opportunities to increase trust and engagement with consumers around the world.
Our vision is to be the secure bridge connecting the digital and physical world.
Anti-counterfeiting measures that work
Our unique Holographic Fingerprint anti-counterfeit label, CheckIfReal mobile authentication App, and real-time data and analytics capabilities, protect physical assets from counterfeit goods. Brand and product owners receive fraud alerts if there is any potentially fraudulent activity. This groundbreaking brand protection technology from Authentic Vision enables our customers to minimize lost revenues and mitigate liability from counterfeiting activities.
Across industries, as varied as electronics, agrochemicals, healthcare and wine, our unique computer vision algorithms enable distributors, retailers, and consumers to use every type of smartphone to instantly authenticate products without the need for specialized equipment or further training – use every smartphone! Our brand protection solutions facilitate the mobile delivery of product traceability information and ease of product registration, as well as anti-counterfeit measures such as quality checks in the field.
Challenge the proliferation of counterfeit goods and unlicensed products, and low-quality products made by licensees, by using our real-time scanning insights to geo-locate fake products, support enforcement, and actively control your fraud prevention channels. Enhance brand security with anti-counterfeiting and brand protection solutions from Authentic Vision.
Brand protection and consumer engagement
You can also create new opportunities to engage with consumers through loyalty programs, incentives, and augmented reality experiences. Smart insights and consumer services allow brand owners to provide customers with relevant information about your products and enable incredible experiences that will inspire them about your brand.
A little more about us
Authentic Vision is headquartered in Salzburg, Austria, and has a strong global presence with offices in six countries and an international team of highly qualified engineers, analysts and commercial leaders.
Visit www.authenticvision.com to learn more about the company, our solutions, and a range of customer case studies. Find out more about how our anti-counterfeiting and brand protection solutions can work for your brand.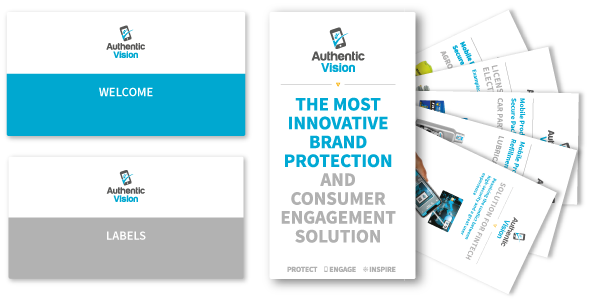 We are always ready to help with securing your products and brand value. I f you're ready, we would love to hear your story.
You can get the conversation started by using our contact form, or mail us:
info@authenticvision.com