License & Tax Compliance made easy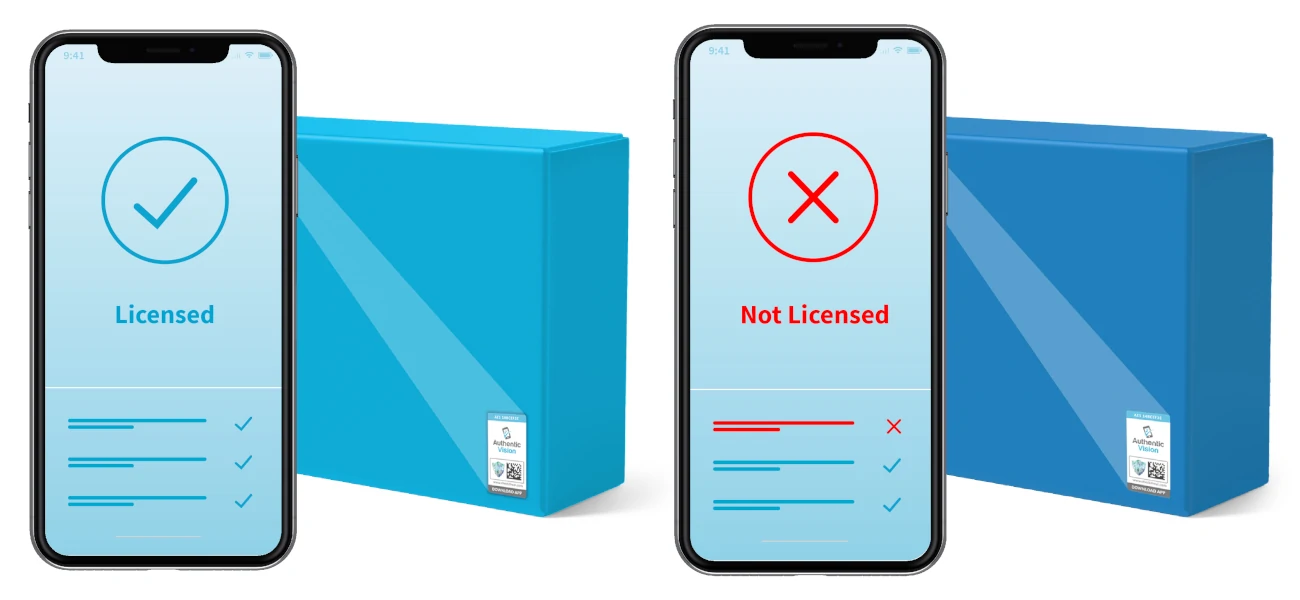 Authentic Vision is a leading provider of mobile authentication technology solutions, designed to protect the investment of brand owners in product innovation, brand value, and reputation. Our unique Holographic Fingerprint security label, CheckIfReal mobile authentication App, and real-time data and analytics capabilities protect physical assets from counterfeiting, as well as enabling pain-free brand license compliance and tax compliance.
Our vision is to be the secure bridge connecting the digital and physical world.
License compliance in an instant
In addition to identifying whether items are authentic or fake in seconds, the technology also supports the royalty compliance efforts of brand licensors. Transform your brand and technology license efforts with our cutting-edge mobile authentication solutions. Authentic Vision guarantees the authenticity of products for consumers by providing a secure bridge between the physical and digital world. Ensure products are being used according to pre-defined licensing agreements.
Our solution enables accurate product counting and triangulation with reporting, as well as instant verification of authenticity and license compliance for distributors, retailers, and consumers. No more counterfeit stamps or underreporting. Protect the upfront and accurate collection of royalties, protecting revenue streams and improving cash flow. Whether you need authenticity or management of a technology license, Authentic Vision can help.
Our solutions also create new opportunities to increase trust and engagement with consumers through loyalty programs, incentives, and augmented reality experiences. Understand buyer behavior and use real time consumer data to drive targeted engagement.
Pain-free tax compliance
Authentic Vision's mobile authentication technology solutions also enable pain-free tax compliance for companies and aids the tax compliance efforts of governments. Look forward to the optimization of enforcement resources with fewer high-impact, high-cost audits and, ultimately, the protection of national economies. All this alongside frictionless integration with your manufacturing and supply chain processes.
A little more about us
Authentic Vision is headquartered in Salzburg, Austria, and has a strong global presence with offices in six countries and an international team of highly qualified engineers, analysts and commercial leaders.
Visit www.authenticvision.com to learn more about the company, our solutions, and a range of customer case studies. Find out more about how our technology solutions can revolutionize license compliance and tax compliance for your brand.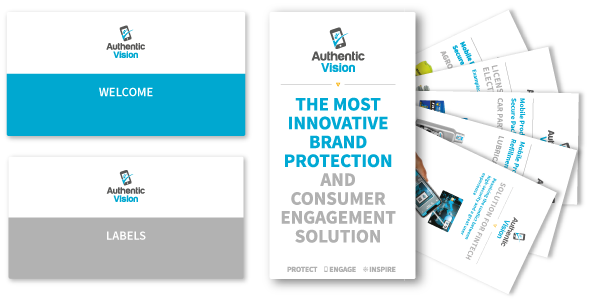 We are always ready to help with securing your products and brand value. I f you're ready, we would love to hear your story.
You can get the conversation started by using our contact form, or mail us:
info@authenticvision.com