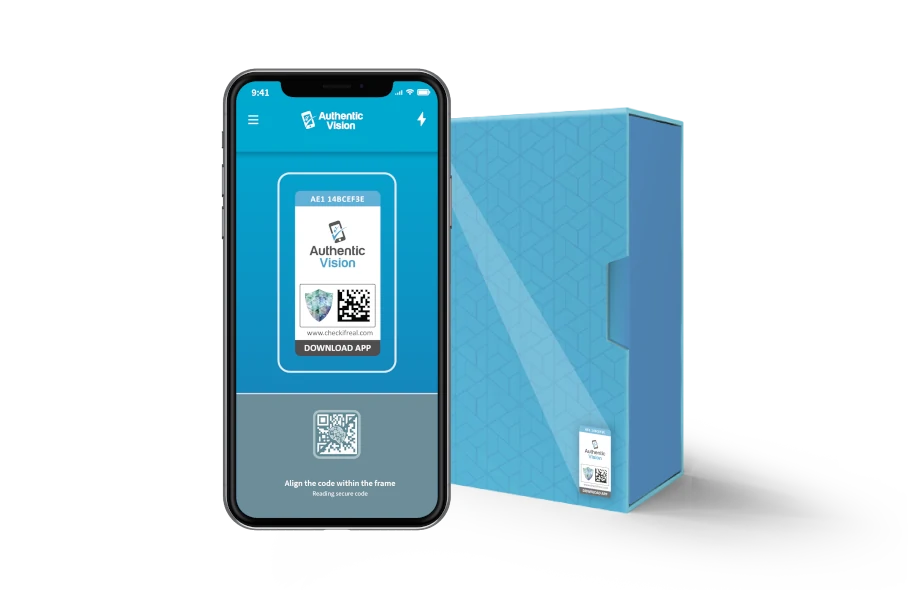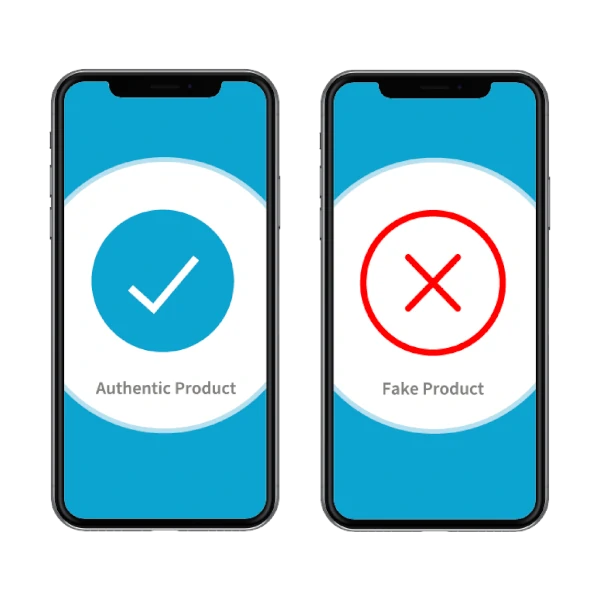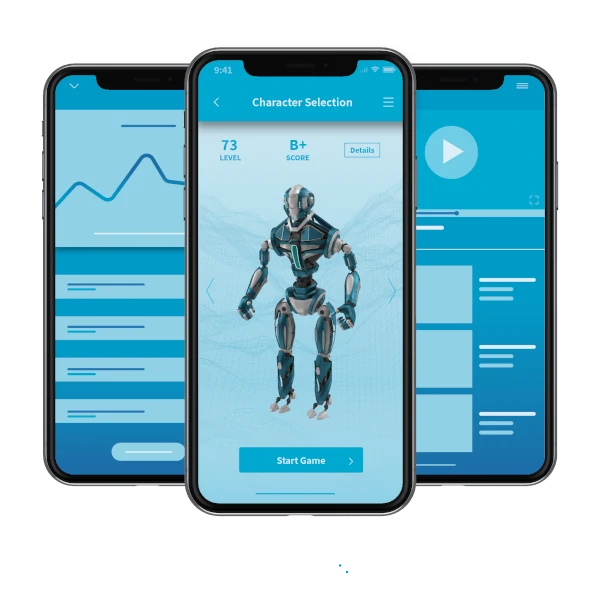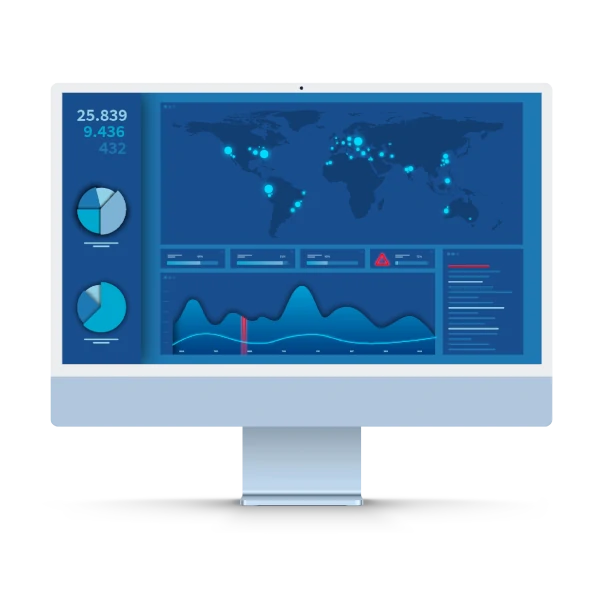 Secure your products with our Holographic Fingerprint label – so unique even we can't replicate it.
Patented Holographic Fingerprint
The key success factor is Authentic Vision's unique Holographic Fingerprint, the data matrix code and the use of server-side analytics providing ultimate protection, so unique even we can't replicate it.
Easy to Integrate
Our label is small and customizable. We are able to integrate it into existing packaging, labels and closures – or even apply it to products directly.
Visible
Our label is clearly visible and encourages customers to verify the authenticity of products instantly with any smartphone and the CheckifReal app.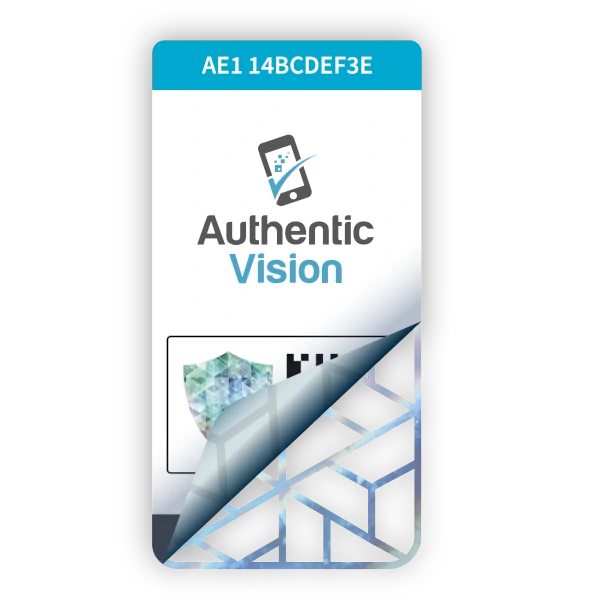 Tamper Evident
Applicable on any surface our label guarantees the highest level of security: It can't be removed and tampering attempts will be automatically detected with any smartphone and the CheckifReal app. There is no need for special equipment or training.
Instant Authentication
The CheckifReal App works on any smartphone and authenticates the unique Holographic Fingerprint in real-time providing instant and clear results.
Ease of Use & Reach
Every smartphone can be used to authenticate products with the CheckifReal App providing peace of mind for customers without additional equipment or training.
Customized App-Brand-Experience
Customers may either use our CheckifReal App or a fully branded white-label version instead. You can also integrate your existing App using our SDK.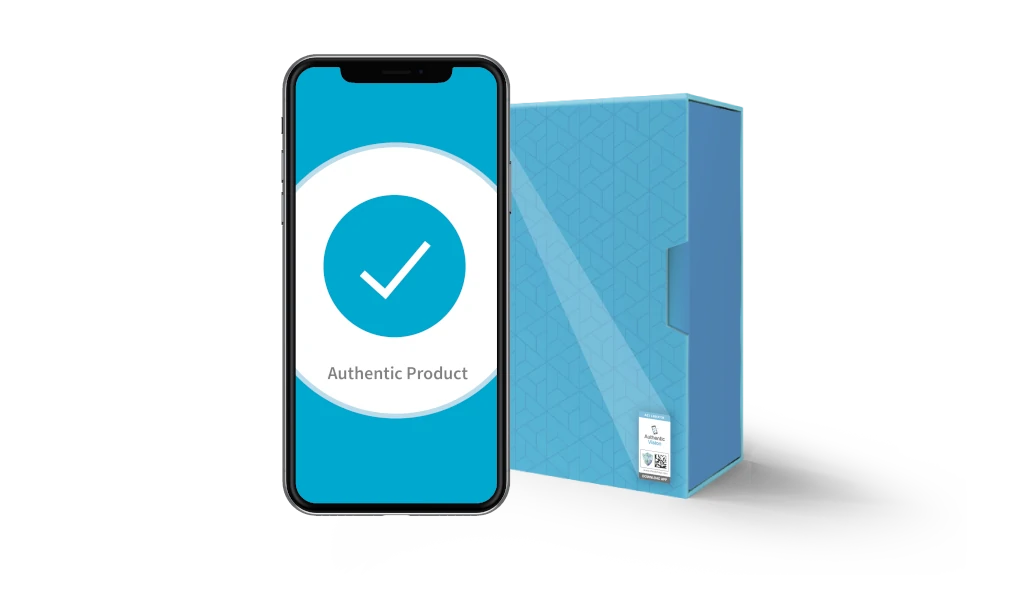 Let customers instantly authenticate
products with our CheckifReal App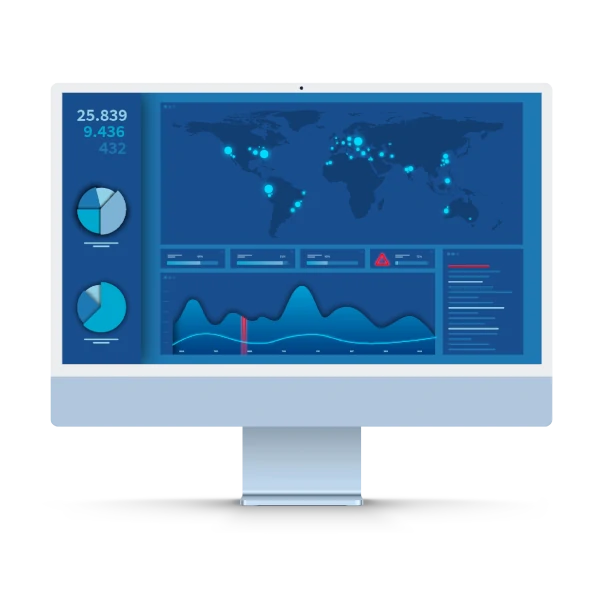 Use real-time business insights and

market intelligence to make better decisions, gain more control and engage and inspire your customers.
Monitor each Product
Our geo-location services will help you to monitor every single product via our web platform. This enables you to track down each scan around the globe.
Instant Fraud Alerts
Geolocate fake attempts in real-time and identify gray market activity trough real time data to make sure your goods reach their target market.
Real-Time Scan Data
Receive genuine data from real users only and control your channels via authentic market intelligence to connect deeply with your customer base.
Consumer Engagement & Services
Change your digital content that is shown after the scan with a simple click. Activate 1-to-1 Push Messages and get live feedback on your promotion campaign with every single scan. Inspire customers with rich video content, instant wins, special discounts, exclusive content or augmented reality after the authentication.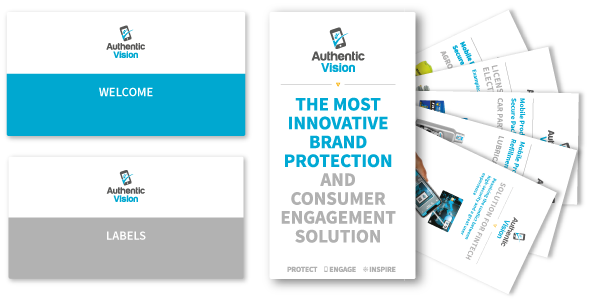 We are always ready to help with securing your products and brand value. If you're ready, we would love to hear your story.
You can get the conversation started by using our contact form, or mail us:
info@authenticvision.com