Books
Our unique Meta Anchor™ technology adds digital value to physical books. Unlock engagement with one simple scan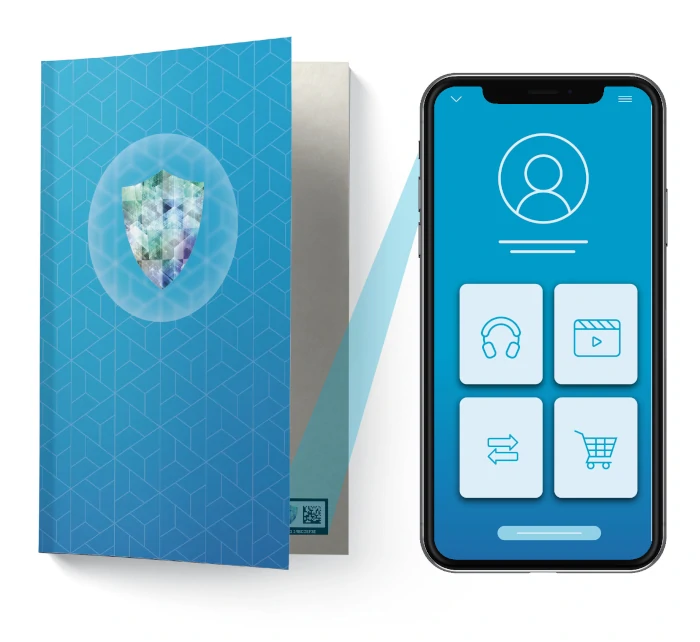 Increased revenue per unit

Direct customer communication

Physical and digital product in one purchase
Give books a unique, copy-proof identity and, with a simple scan of our Label as a Key technology on any smartphone, seamlessly unlock digital content. Connect books to the digital world by bundling the physical book with a wide range of virtual benefits. Create a 'phygital' and offer added value and an enhanced experience for consumers, and many upsides for publishers.
Securely connect physical products to the digital world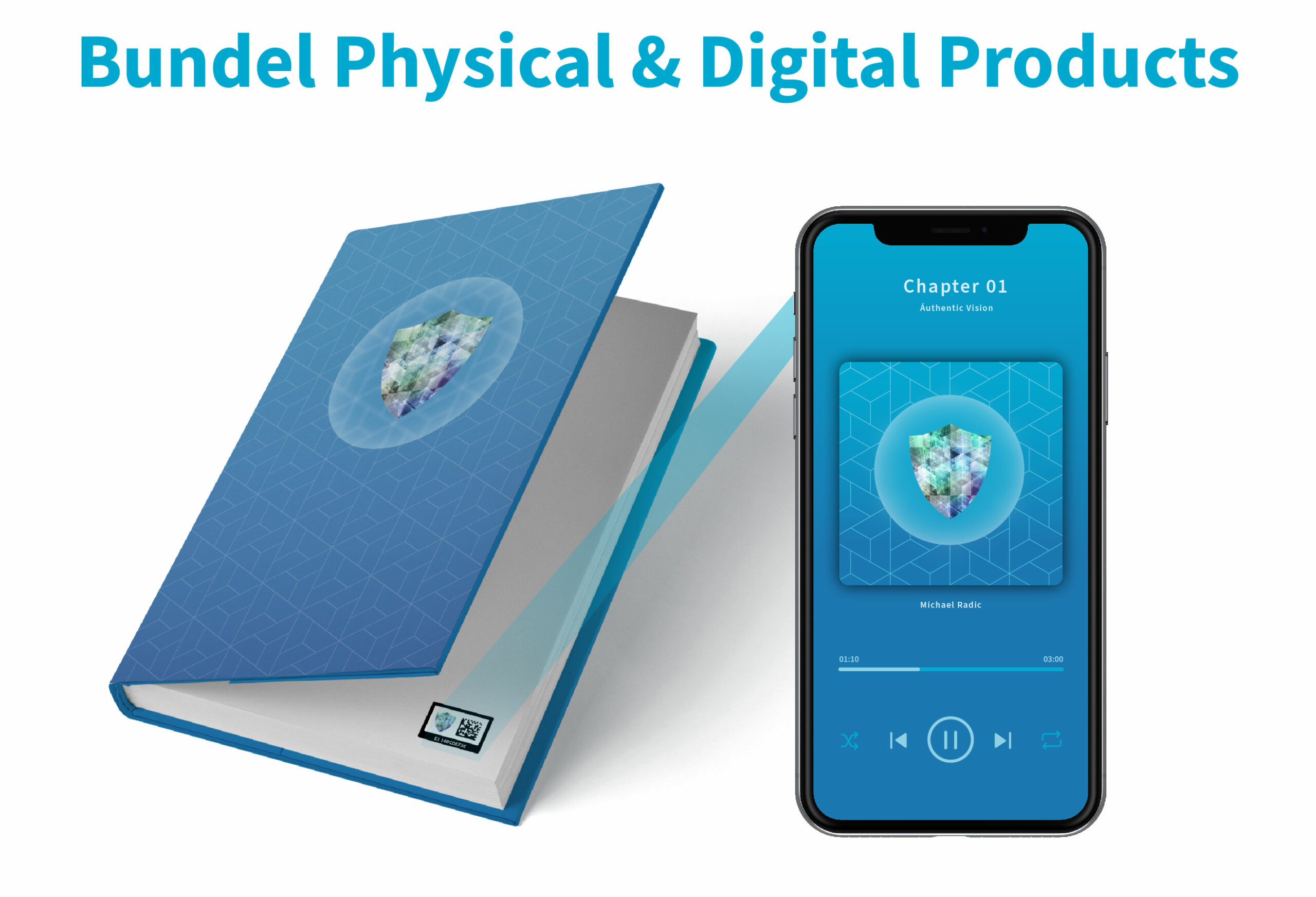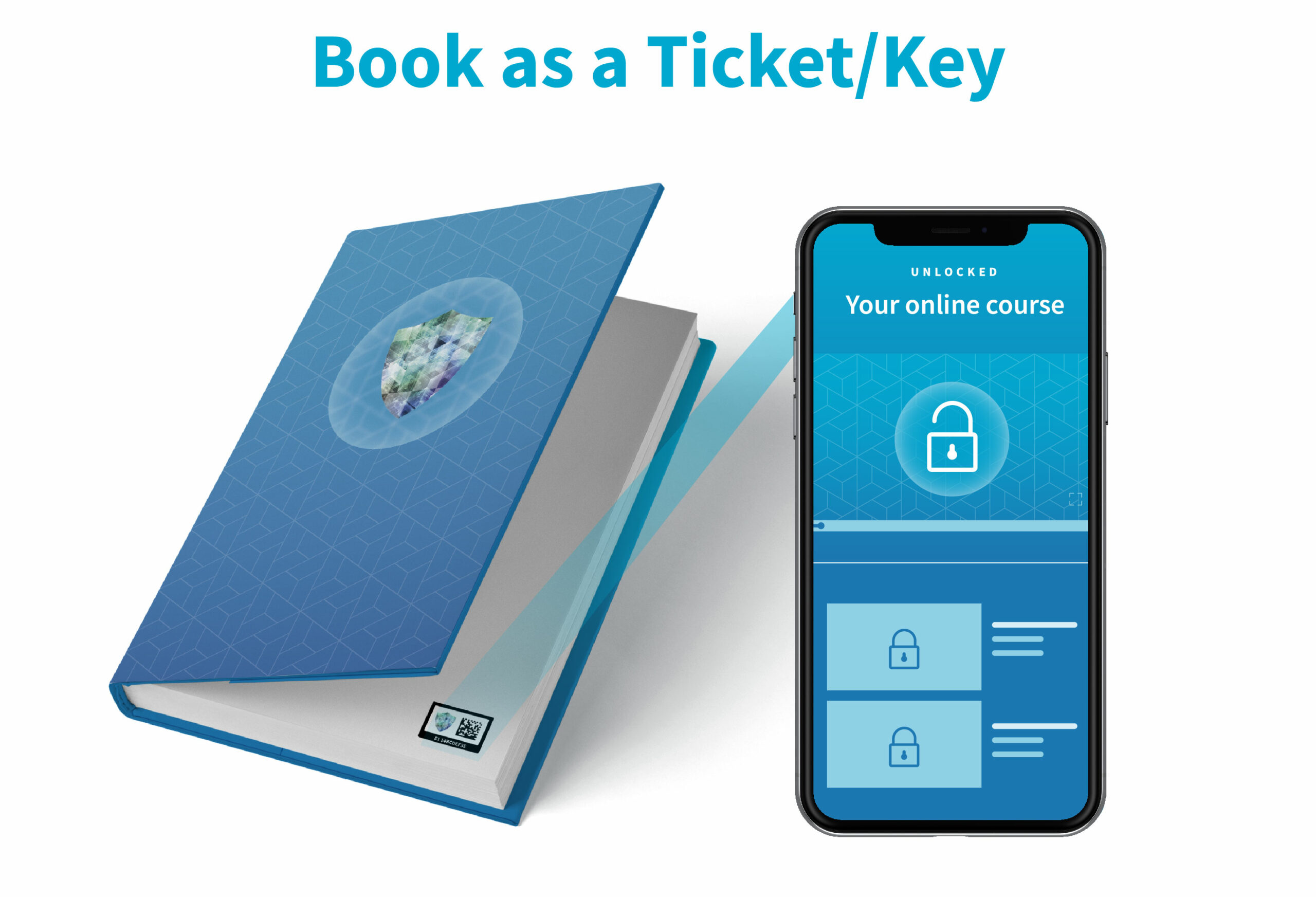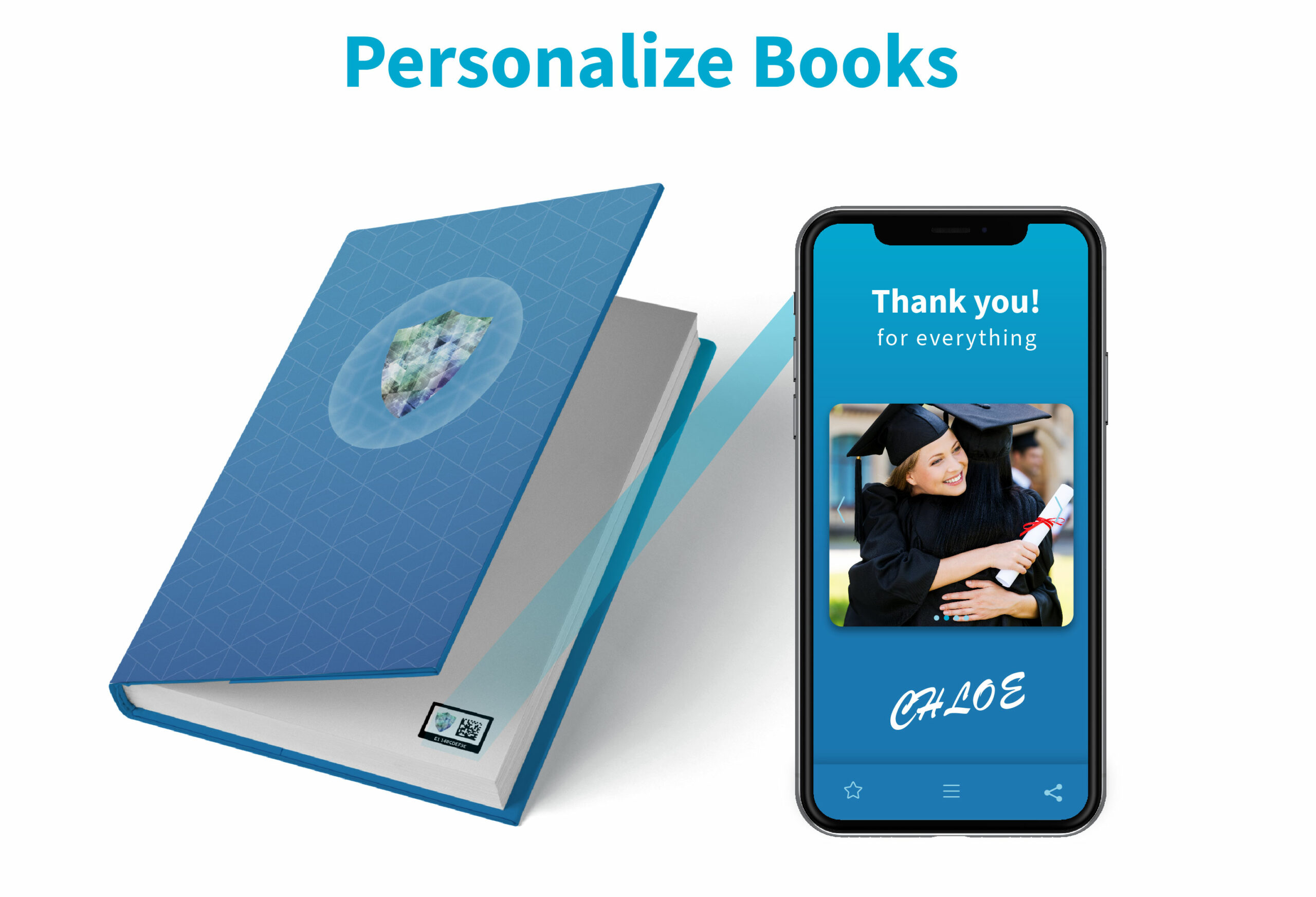 Unlock additional value for customers with an Authentic Vision Meta Anchor™, providing a one-stop shop for accessing audio content, online courses, or even a personal video message from the author! Continue listening to the audio book right where you stopped reading the physical book. There's no need for a registration process, the digital world is unlocked automatically. For publishers, the unique security label is a pathway to engage with readers about new titles and recommendations.
The Label as a Key Use Case
Our unique Holographic Fingerprint security label can be used as a key to connect physical products to the digital world. With every scan of a physical label, our fully-automated solution can be used in a wide variety of applications where high value assets need to be protected from potentially fraudulent activity, such as digital banking services and digital media products.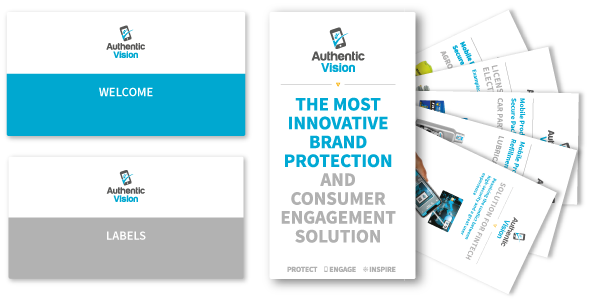 We are always ready to help with securing your products and brand value. I f you're ready, we would love to hear your story.
You can get the conversation started by using our contact form, or mail us:
info@authenticvision.com