Enterprise Electronics
Counterfeit products, genuine packaging refilled with used or substandard products, and unauthorized sales of products, damage the reputation of product brands, the revenue of brand owners, and the reputation of the industry, while posing a safety hazard.
The growing problem of counterfeit Enterprise Electronics
We help brand inspectors and consumers identify authentic products. We help brand owners protect and grow their revenue while reducing their liability.
Instant, automated verification of authenticity

Works on every smartphone

Protects and grows legitimate revenue

Secure customer engagement for services such as product registration and warranty
Geo-locate counterfeit attempts and gray market activity

Ease of integration and deployment

Fast implementation of recall actions
Why are we making a difference?
The Brand Protection Use Case
Authentic Vision provides mobile authentication technology solutions designed to protect your investment in product innovation, brand value and reputation. Protect your brand, maximize revenue and minimize liability, while engaging with consumers through loyalty programs, incentives, and augmented reality experiences.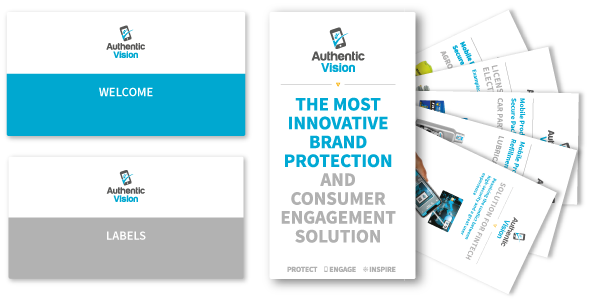 We are always ready to help with securing your products and brand value. I f you're ready, we would love to hear your story.
You can get the conversation started by using our contact form, or mail us:
info@authenticvision.com