Gaming
Our unique Meta Anchor™ technology both connects a digital asset and opens the door to enriched in-game experiences where the digital and physical worlds come together.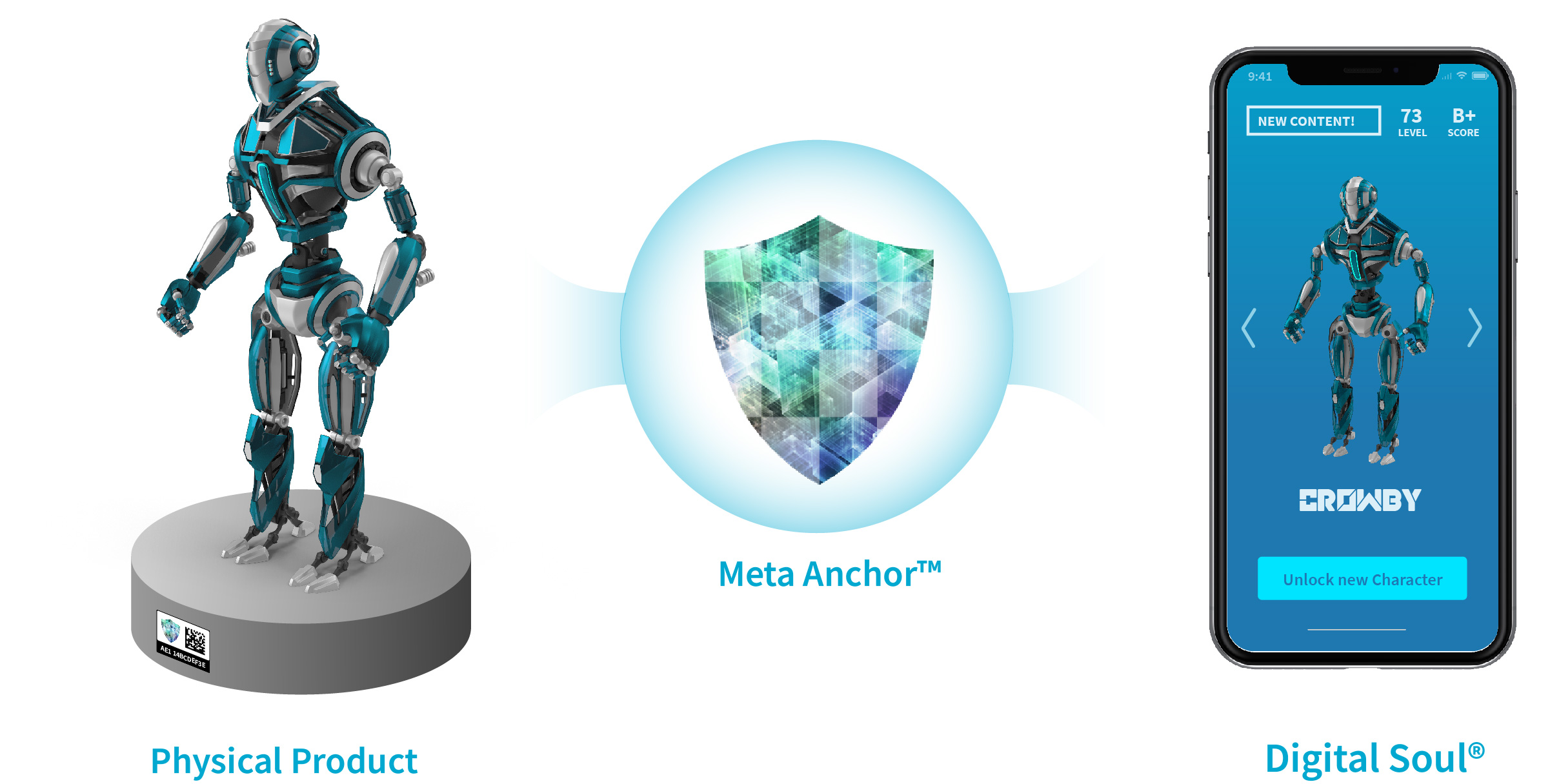 Scanning our Meta Anchor on a physical object securely unlocks digital experiences. For example, this object may be a physical Pokémon figure that a user scans to unlock the Pokémon in the respective video game. Or the scan of a new pair of shoes could also unlock them for your digital character. The advantages are manifold.
We help securely connect a physical product to the digital world in a variety of applications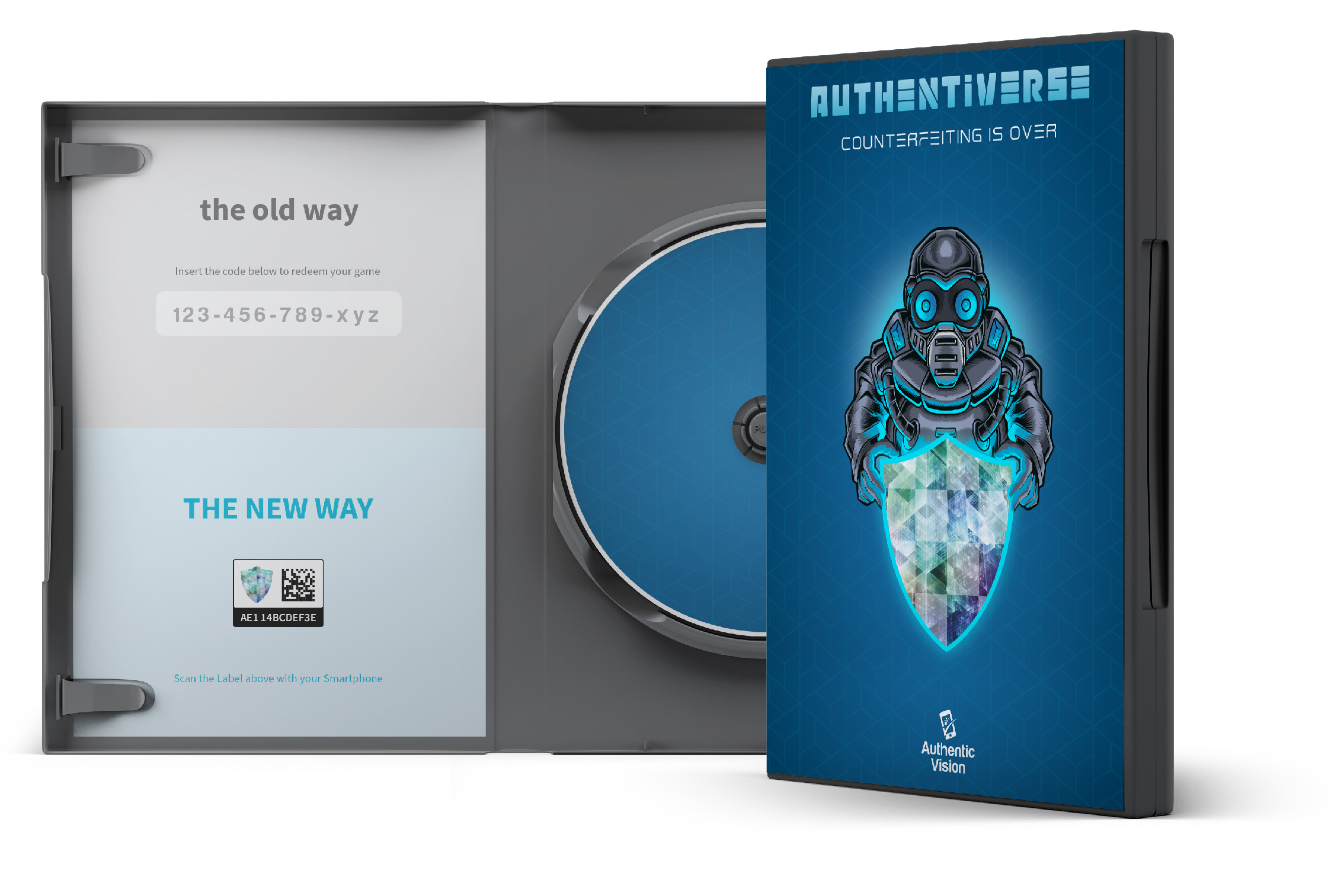 With standard serial codes on gaming merchandise, vouchers or packaging, code stripping and reselling in the secondary market are commonplace. With an Authentic Vision Meta Anchor™, a single scan with a smart phone unlocks a game license or download for the legitimate buyer and it cannot be shared digitally. Reduce the value of fakes and boost original merchandise sales. Minimize revenue loss and grow brand awareness.
Create unique phygital experiences

Securely connect digital assets to physical products

Increase revenue from merchandise
Prevents code stripping and reselling in compliance with industry requirements

Works on every smartphone
The Label as a Key Use Case
Our unique Holographic Fingerprint security label can be used as a key to connect physical products to the digital world. With every scan of a physical label, our fully-automated solution can be used in a wide variety of applications where high value assets need to be protected from potentially fraudulent activity, such as Fintech services and digital media products.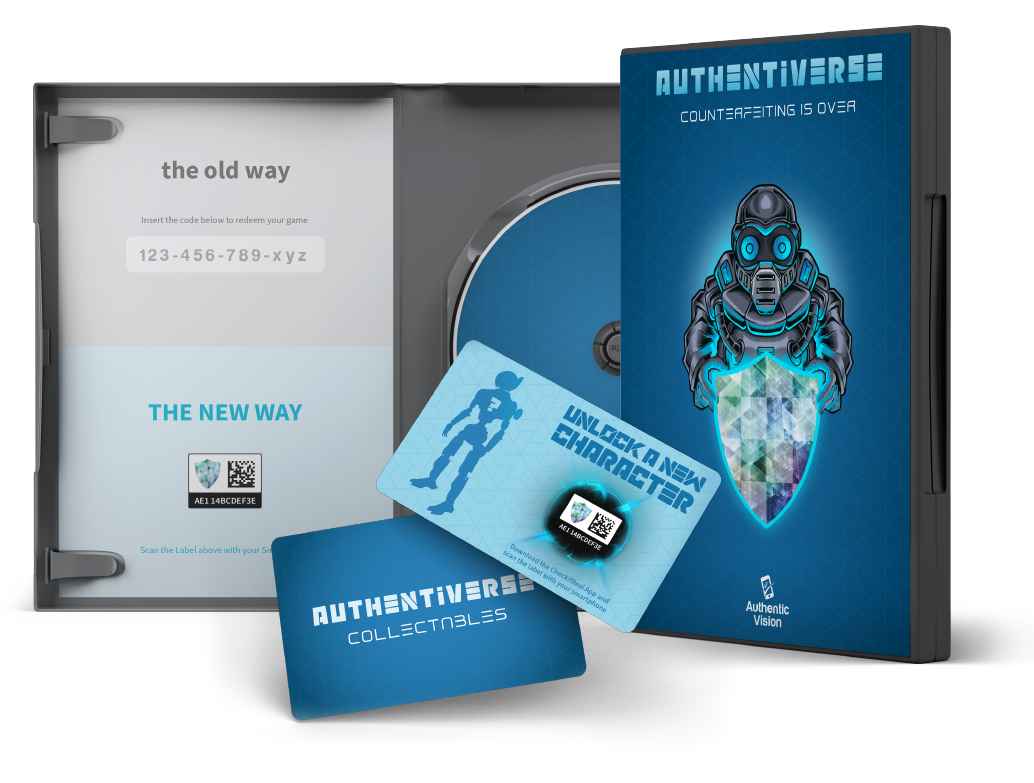 We are always ready to help with securing your products and brand value. I f you're ready, we would love to hear your story.
You can get the conversation started by using our contact form, or mail us:
info@authenticvision.com