The Deadly and Hidden Risks Lurking Inside Your Favorite Alcoholic Beverage
Incidents of Tainted, Adulterated, and Counterfeit Liqueurs are on the rise globally, leaving consumers with a 'bad taste,' outrageous hospital bills, and even death – what can you do?  
Salzburg, 2020-08-19
According to the World Health Organization, illegally produced alcohol accounted for a quarter of all alcohol consumed in 2014 globally. But despite more than 144 countries having formal licensing policies, counterfeiters have infiltrated the industry, and the result is a flood of tainted and adulterated spirits at bars, retail stores and resorts.
Tainted, adulterated and counterfeit alcohol has been responsible for hundreds of deaths globally, from places as far-flung as Mexico, India, and the Dominican Republic. Governments around the world, including the FBI and the ATF in the US, have opened investigations into these incidents.  And it's not just spirits. Experts believe that the value of counterfeit wines exceeds $3 billion globally.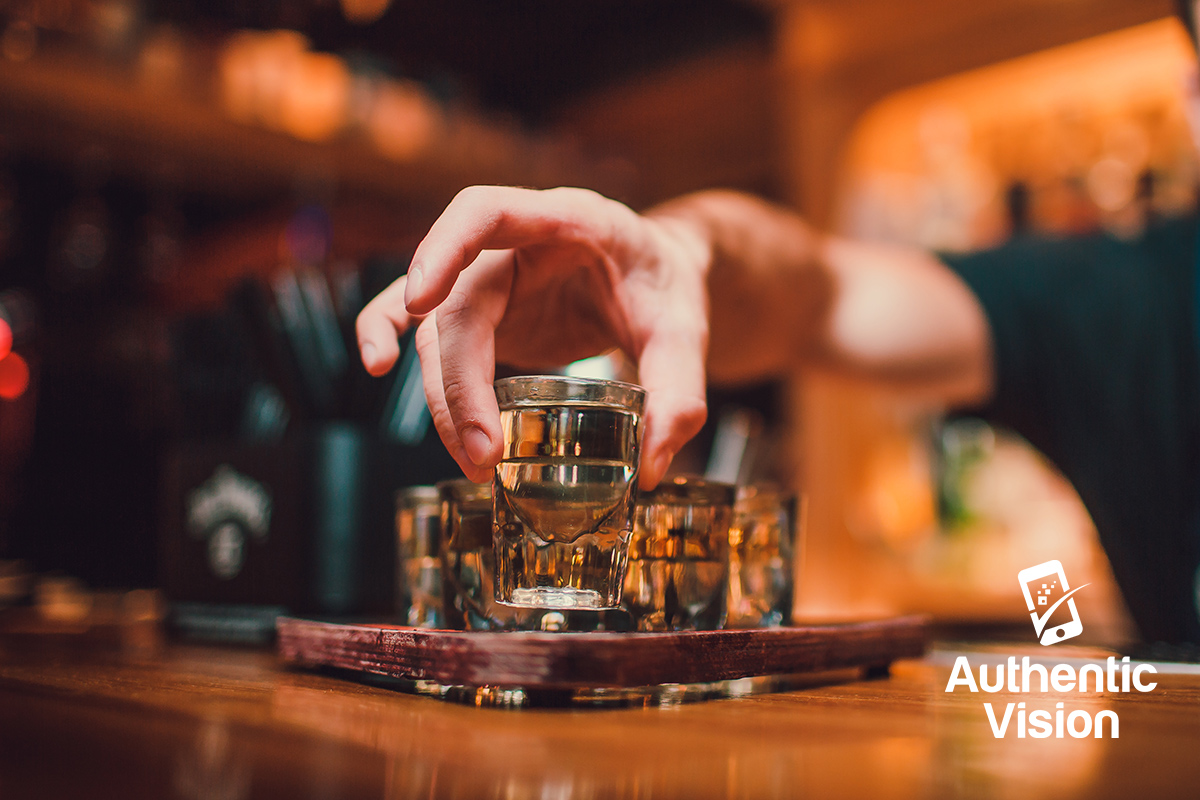 Adulterated and tainted alcohol contains ingredients that the original producer did not intend to be added to the alcohol. While this practice is both illegal and dangerous, counterfeiters and gray market producers are only concerned about their profits – not your safety.    An example of this is replacing a high-quality spirit with a low-quality spirit or diluting bottles with low-quality spirits, water or other liquids such as methanol.
Another form of alcohol counterfeiting includes putting tainted alcohol into bottles with designs that mimic the authentic bottle design and utilize counterfeit labels or counterfeit designation of origin labels. These fraudulent labels suggest premium alcohol made from premium ingredients when, in reality, the product's origin could be anyplace. Alcohol bootleggers have been known to promote gray market products, produced using low-quality or dangerous knock-off ingredients, that attempt to copy the design and labeling of authentic liqueurs of premium spirits.
Counterfeit and adulterated alcohol is typically laced with substitutes for ethanol. These include chemicals used in cleaning fluids, nail polish remover, and automobile glass cleaning products. Other substitutes include methanol and isopropanol used in antifreeze and some fuels. While most alcohol-based drinks may contain trace amounts of ethanol, in small quantities, it is fatally toxic to humans.
So how can consumers protect themselves?  There are a few visual cues that the spirits or wine you're drinking might be adulterated or tainted; however, visual guidelines are not foolproof.
If you want assurances that your drink is made with authentic spirits as the original producer intended, or your wine came from the vintner on the label, you'll need some assistance from sophisticated, yet easy-to-use technology that you can take anywhere.
Let's start with a few tips that could alert you to counterfeit, tainted or adulterated wine and spirits.
First, check the bottle's seal. If it is loose or leaking, you might have a counterfeit or adulterated spirit or wine.
Next, check all labels for signs of tampering. This includes missing or loose labels, misspellings, colors inconsistent with the product brand, and labels that are misaligned or show signs of removal and reapplication such as misapplied glue.
Also, examine all regulatory marks or labels for tampering or smudges. This includes barcodes, manufacturing and expiration dates, and duty stamps.
Unfortunately, none of these tips can guarantee your wine or alcoholic drink is safe, unadulterated and an authentic product from the producer. For that, you'll need to rely on some advanced technology, such as Authentic Vision's CheckIfReal app, to scan a tamper-proof label affixed by the producer.
The benefit of using an app is that it doesn't rely on you being a label expert, barcode expert or regulatory expert who can identify when a label or regulatory mark is fraudulent. Instead, it uses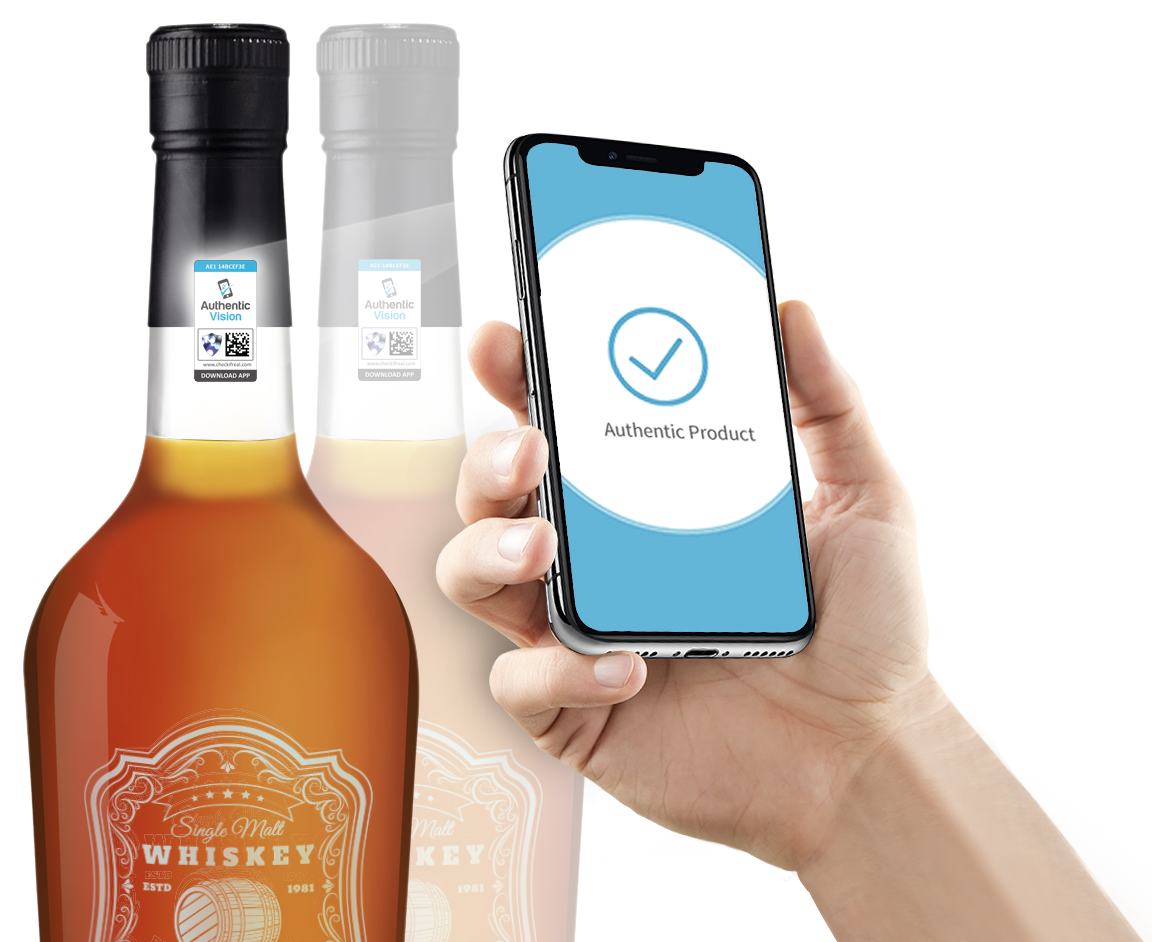 technology such as real-time tracking and tracing, computer vision and machine learning to assure you a wine or spirit is authentic – as the producer or bottler intended.
The free app scans a unique tamper-proof holographic label attached to the product and instantly informs you if the product is authentic or counterfeit. The CheckIfReal app is from Authentic Vision. Spirits and wine producers affix Authentic Vision's tamper-proof label to the product where it is produced and bottled, assuring you that the product inside is authentic and has not been tainted or adulterated.
Incidents of counterfeit, adulterated or tainted spirits and wine are on the rise.  Use our tips and free app, CheckIfReal, to protect yourself. The app runs on every smartphone and can protect you from counterfeit products – including adulterated or tainted wines and spirits – from anywhere in the world.
About Authentic Vision
Authentic Vision provides anti-counterfeiting and authentication technologies designed to protect your organization's investments in product innovation, brand value, and reputation while creating new opportunities to increase trust and engagement with consumers. The company's unique holographic fingerprint tag, mobile authentication app, and real-time analytics capabilities protect physical assets from counterfeiting and alert brand and product owners to potential fraudulent activity. Their anti-counterfeiting and authentication technologies help to minimize lost revenues and mitigate liability due to counterfeits and create new opportunities to engage with consumers through loyalty programs, incentives, and future experiences that bridge the physical and digital. Visit AuthenticVision.com to learn more about their solutions, view case studies, download their consumer app, or read the latest insights on how anti-counterfeiting and authentication technologies can help your organization.
Contact
Gernot Kalchgruber, Authentic Vision
Email: gernot.kalchgruber@AuthenticVision.com